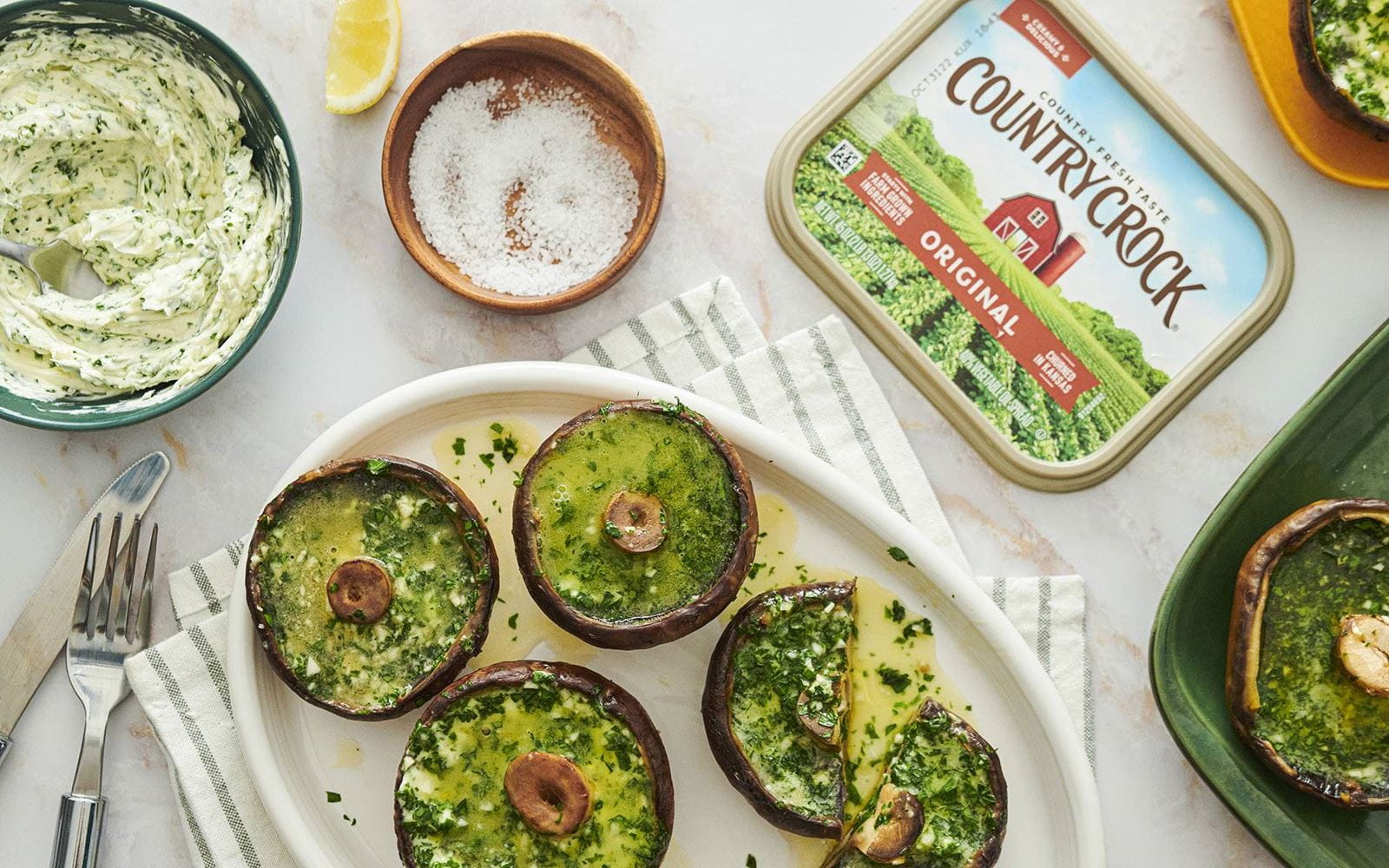 Buttery Garlic BBQ Mushrooms
Buttery Garlic BBQ Mushrooms
Be the first to rate this
Prep time

15 min

Ready in

Portions

Portions 4
Ingredients
For Filling:
For Grilling:
Nutritional Guidelines (per serving)
(Nutrition information is calculated using an ingredient database and should be considered an estimate.)
Instructions
For filling: In a small bowl, add Country Crock® Original Spread, garlic, parsley, lemon juice and salt. Mix well and set aside.
Begin prepping the portobello mushrooms for the grill by drizzling them in melted Country Crock.
Sprinkle over some salt, and place them on the grill for 2-3 minutes, stem up, and then flip them over for an additional 2 minutes.
Take the mushrooms off the grill, and fill them with the Country Crock buttery garlic filling.
Grill the filled portobello mushrooms, stem up, for 2-3 minutes until the buttery garlic filling has melted and the mushrooms are cooked through.
Serve and enjoy!
Tell us what you think below
Please enter your feedback before submit
You have already submitted your review, please change something to update.
Please enter your feedback below 500 characters
Error in submitting your feedback, please try later.
Nothing to add, thanks!
Thanks for sharing your feedback!
This pop-up will close automatically