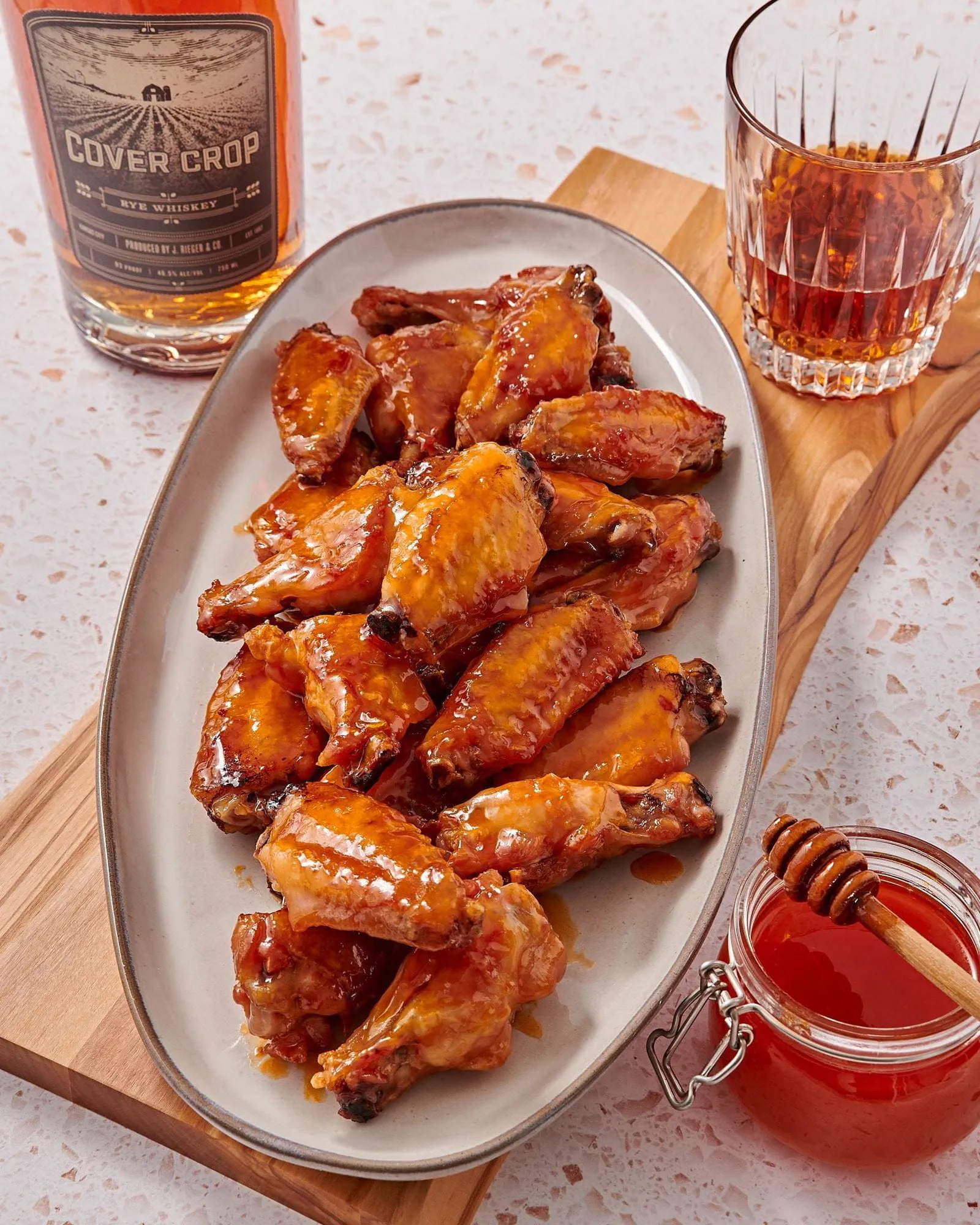 Hot Honey Whiskey Wings
Hot Honey Whiskey Wings
Be the first to rate this
Prep time

1 hr

Cooking time

10 min
Nutritional Guidelines (per serving)
(Nutrition information is calculated using an ingredient database and should be considered an estimate.)
Instructions
Preheat oven to 425 degrees F. Line baking sheet with parchment paper. Arrange wings in even layer on baking sheet, season with salt. Bake 55 minutes or until crispy.
Meanwhile, melt Country Crock Spread in small saucepan over medium heat. Stir in honey, cayenne pepper sauce and Cover Crop Whiskey or your favorite rye whiskey. Bring to a boil over high heat. Reduce heat and simmer vigorously 5 minutes or until mixture is slightly reduced and thickened.
Reserve 1/2 cup sauce. Toss wings with remaining sauce. Serve with reserved sauce for dipping.
Tell us what you think below
Please enter your feedback before submit
You have already submitted your review, please change something to update.
Please enter your feedback below 500 characters
Error in submitting your feedback, please try later.
Nothing to add, thanks!
Thanks for sharing your feedback!
This pop-up will close automatically