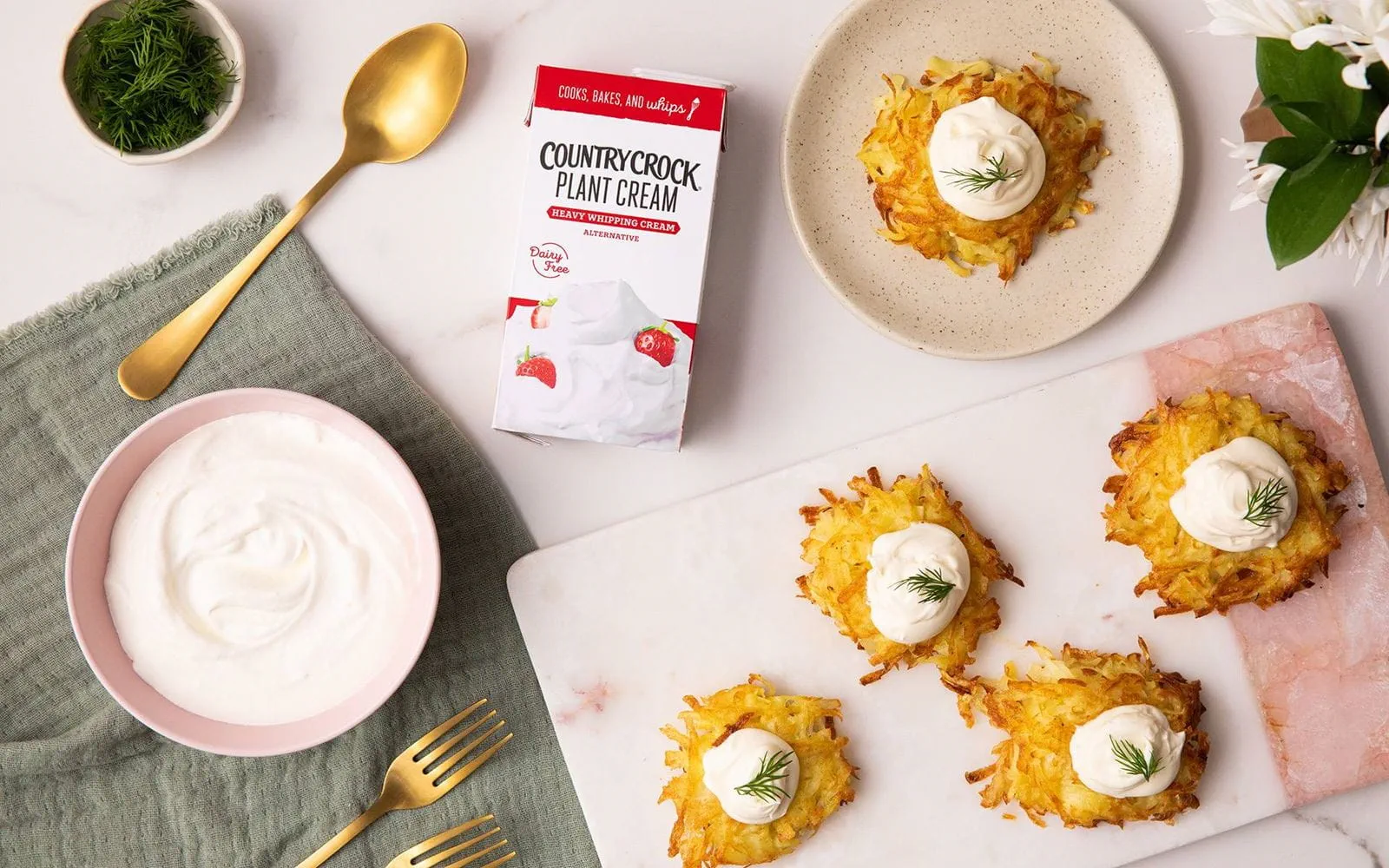 Vegan Crème Fraîche
Vegan Crème Fraîche
Be the first to rate this
Prep time

10 min

Ready in

Portions

Portions 4
Ingredients
For the Vegan Buttermilk:
For the Crème Fraîche:
Nutritional Guidelines (per serving)
(Nutrition information is calculated using an ingredient database and should be considered an estimate.)
Instructions
To make the vegan buttermilk, add 1 cup of Country Crock Plant Cream and 2 ½ tablespoons of apple cider vinegar to a small mixing bowl. Stir to combine and allow it to sit, undisturbed at room temperature for 10 minutes. The vegan buttermilk is ready to use once it is curdled and has separated.
For the Crème Fraîche: Add 1 cup of Country Crock Plant Cream to a jar that has a lid. Stir the vegan buttermilk mixture and add it to the jar with the Plant Cream, stirring to combine. Cover the jar loosely with cheesecloth or a kitchen towel and store in a warm place on the counter for 12-24 hours.
Once the Crème Fraîche has thickened, stir it well with a spoon, put the lid on the jar and allow it to chill in the fridge.
Serve over your favorite sweet or savory dishes and enjoy!
Tell us what you think below
Please enter your feedback before submit
You have already submitted your review, please change something to update.
Please enter your feedback below 500 characters
Error in submitting your feedback, please try later.
Nothing to add, thanks!
Thanks for sharing your feedback!
This pop-up will close automatically