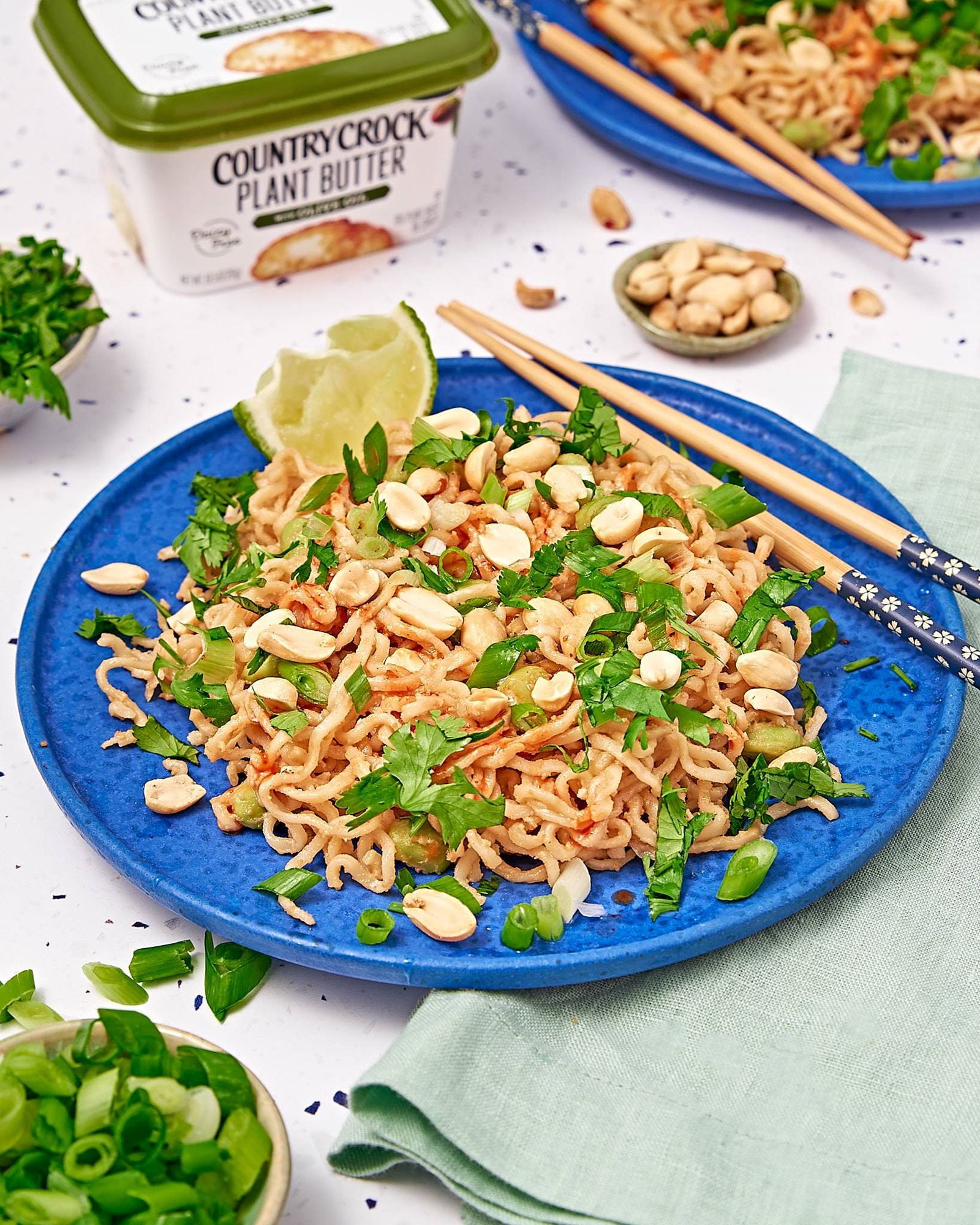 Thai Peanut Noodles
Thai Peanut Noodles
Be the first to rate this
Ingredients
Noodles
3 packages instant ramen noodles, seasoning packet discarded
1 tablespoon Country Crock® Plant Butter With Olive Oil Tub
1/2 cup chopped yellow onion
1/2 cup frozen shelled edamame
1/4 cup sliced scallions
1/4 cup roughly crushed peanuts
Sriracha hot chili sauce, for serving
4 lime wedges, for serving
chopped cilantro, for serving
Peanut Sauce
Nutritional Guidelines (per serving)
(Nutrition information is calculated using an ingredient database and should be considered an estimate.)
Instructions
Noodles
Cook ramen noodles in boiling water for 3 minutes. Drain.
Meanwhile, melt the Country Crock® Plant Butter in a large skillet (at least 10''). Sauté the onions until translucent, but be careful not to brown. Add the edamame and the peanut sauce to the pan. Stir to combine.
Transfer the cooked noodles to the skillet and toss to coat the noodles in the peanut mixture.
Top peanut noodles with peanuts, cilantro, sriracha, and lime wedges.
Peanut Sauce
Whisk all ingredients together until smooth.
MORE COUNTRY CROCK ® INSPIRATION ON INSTAGRAM