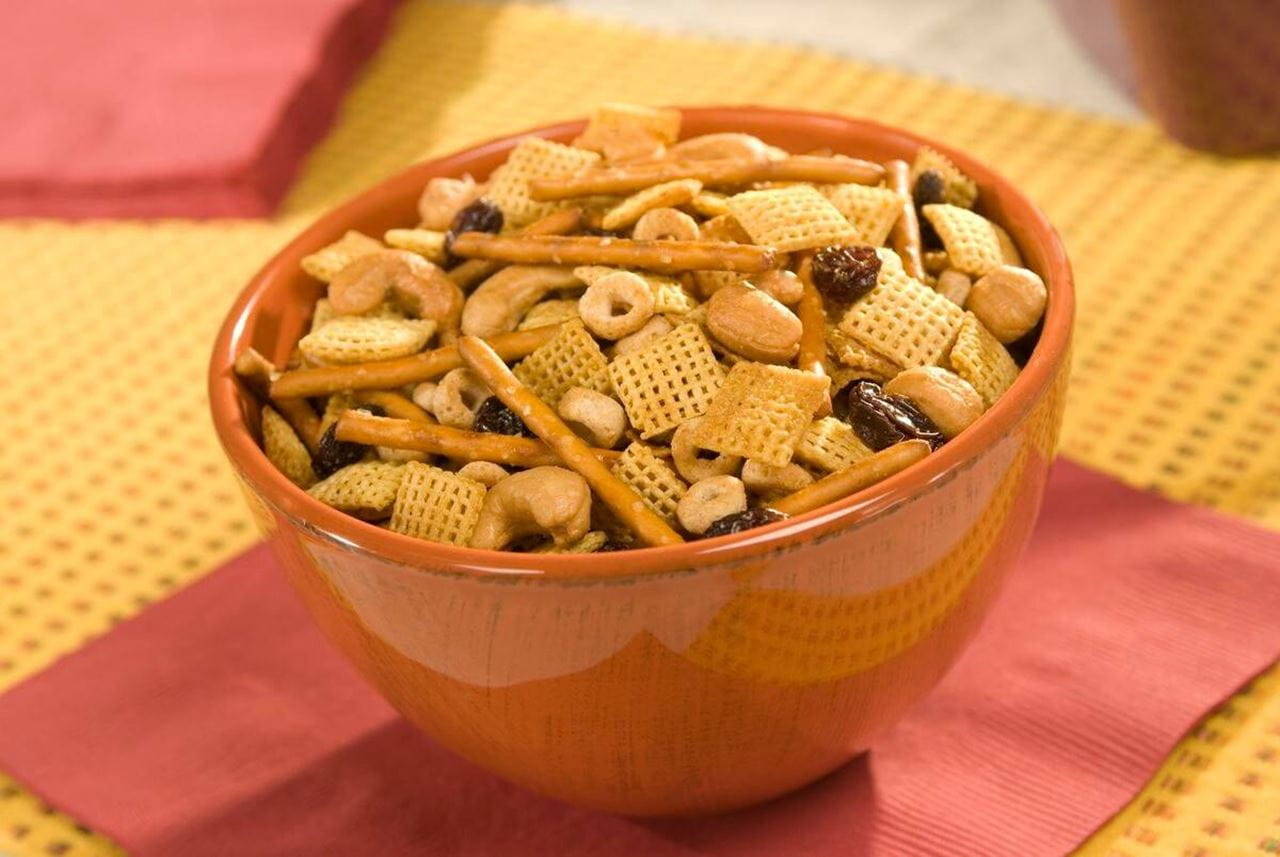 Shedd's Snack Mix
Shedd's Snack Mix
Be the first to rate this
Prep time

5 min

Cooking time

25 min

Portions

8
Ingredients
1/4 cup Country Crock® Calcium plus Vitamin D melted
2 tsp. Worcestershire sauce
1/2 tsp. salt
1/2 tsp. garlic powder
1/4 tsp. onion powder
1/4 tsp. hot pepper sauce
1/2 cup unsalted cashews
2 cups oven-toasted rice and/or corn cereal
1 cup toasted whole grain oat cereal
1/2 cup pretzel sticks
1/4 cup raisins
Nutritional Guidelines (per serving)
(Nutrition information is calculated using an ingredient database and should be considered an estimate.)
Instructions
Preheat oven to 300°.
Combine Country Crock® Calcium plus Vitamin D, Worcestershire sauce, salt, garlic powder, onion powder and hot pepper sauce in large bowl. Stir in remaining ingredients. Turn into large shallow roasting pan and bake, stirring twice, 25 minutes or until slightly toasted.
Cost per recipe*: $2.98 Cost per 1/4-cup serving*: $0.19 *Based on average retail prices at national supermarkets. By using Shedd's Spread Country Crock® instead of butter in this recipe, you reduce the amount of saturated fat by 3g and save 20 calories per serving.
Tell us what you think below
Please enter your feedback before submit
You have already submitted your review, please change something to update.
Please enter your feedback below 500 characters
Error in submitting your feedback, please try later.
Nothing to add, thanks!
Thanks for sharing your feedback!
This pop-up will close automatically